Ann Michelle NUDE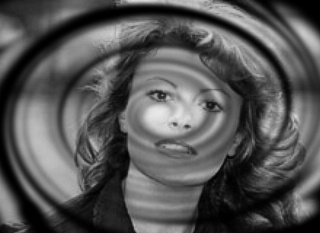 Ask Ann Michelle when she started acting and she'll tell you from the day she was born. Quite simply, acting is in her blood.
Born in London on 11th August into a theatrical family, her first real memory of performing was at the age of four in a charity theatre production for a friend of her mother's. Along with her sister, she performed in the Peter Sellers, Sophia Loren duet, Goodness Gracious Me and the stage, so to speak, was set. With a high IQ and natural extrovert tendencies, it was clear at a young age that the mundane routine of a normal education was not for Ann, so she transferred to The Aida Foster Stage School to pursue her chosen vocation and follow in her mother's footsteps as an actress.
Ann's professional acting debut saw her playing as a schoolgirl in the classic Prime of Miss Jean Brodie starring the now Dame Maggie Smith. She quickly developed a fascination for the film industry in general and fed her insatiable curiosity for a better understanding of the film world by working as an extra on sets. During this time she acquired a skill for lighting angles and photography, which in later days was to serve to enhance her perception of directors demands.