Annette O'tool NUDE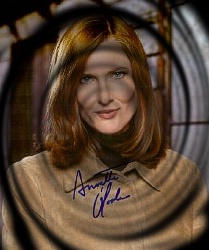 O'Toole's first major role came as Robby Benson's tutor/girlfriend in the college basketball story One on One in 1977. In 1981, she starred in the HBO onstage production of Vanities, as well as in the made-for-TV Movie "Stand By Your Man", which detailed the life of country music legend Tammy Wynette. Later on in 1982, she appeared briefly as Nick Nolte's girlfriend in 48 Hours. That same year, she appeared opposite Nastassja Kinski in Cat People and in 1983 she played Clark Kent's boyhood girlfriend Lana Lang in Superman III starring Christopher Reeve.
In 1985, she co-starred with Barry Manilow in the CBS television movie Copacabana. Also in 1985, she had a starring role as Ms. Edmunds in the original Bridge to Terabithia. O'Toole played Lola Lamarr to Manilow's Tony Starr. In 1987's Cross My Heart, a romantic comedy with provocative sex scenes and language, O'Toole had a leading role opposite Martin Short.

[edit] 1990s-2000s
In 1990, she played the adult Beverly Marsh in the horror miniseries based on the Stephen King novel It.
She had a recurring role on the television shows Nash Bridges (1996) and starred in her own seriesThe Huntress (2000). She guest-starred as Topanga's mother on Boy Meets World in 1999. She has also performed in a number of successful theater productions.
In October 2001, she returned to the Superman mythos in the role of Martha Kent, Clark Kent/Superman's adoptive mother, in the television series Smallville, a role she played until the Season 6 finale. She is thus the only actress ever to play both Superman's girlfriend and Superman's mother.