Carol Kirkwood NUDE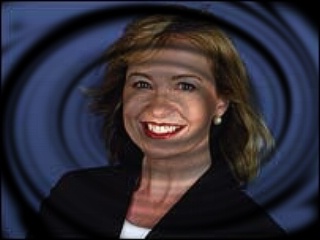 Carol Kirkwood is a Scottish weather presenter for the BBC.
Born on Carol MacKellaig on 29 May 1960 is one of eight children to parents who ran a hotel in Morar, Inverness-shire; she was a Girl Guide.[1] After an education that included a Catholic boarding school, Kirkwood gained a BA in commerce from Napier University in Edinburgh.
After graduation, Kirkwood joined the BBC's Secretarial Reserve in London, and after a series of internal moves presented short slots on BBC Radio Scotland, and then BBC Radio 2 and BBC Radio 4. Leaving to follow her husband's career,[1] she worked as an Associate Director in recruitment, and as training consultant for a management consultancy in Cheshire.[2]
After her husband's career returned to London, Kirkwood rejoined the BBC at Elstree Studios training department in 1993 as a freelance presenter, during which time she presented a bi-monthly programme Talking Issues for HTV West.[2] In 1996 Kirkwood joined the new UK operation of The Weather Channel, but after it closed down in January 1998 she underwent intensive training under the guidance of the BBC at the Met Office, before joining BBC News 24 as a weather presenter. She now regularly appears on BBC One, BBC News 24, BBC World, BBCi and the BBC Six O'Clock News. She is one of the main weather presenters on BBC Breakfast, simulcast by both channels until 08:30 weekdays.