Joanna Lumley NUDE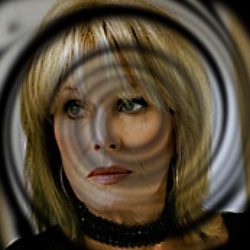 Joanna Lamond Lumley, OBE, FRGS (born 1 May 1946) is an English actress, best known for her roles in the British television series The New Avengers, Sapphire and Steel, Absolutely Fabulous and Sensitive Skin. She is also a former model, a human rights activist (best known for her support for Gurkhas, the exiled Tibetan people and government and Prospect Burma, a charity that offers grants to Burmese students, for whom she broadcast the BBC Radio 4 charity appeal in 2001 [1]), and an animal welfare activist.

Joanna Lamond Lumley[2] was born on 1 May 1946 in Srinagar, in the princely state of Jammu and Kashmir. Her parents were Major James Rutherford Lumley, who served in the 6th Gurkha Rifles,[3] a regiment of the British Indian Army, and Beatrice Rose Weir. They married in 1941. After the independence of India in 1947, the Lumleys moved to Malaya[4] (now Malaysia) and later settled in Kent, England.[2] Joanna was educated at St Mary's School in Hastings, East Sussex, England, and afterwards attended the Lucy Clayton finishing school.
Tall, slim and blonde, she spent three years as a photographic model, and appeared in an UK television advertisement for Nimble bread first screened in 1969.[5] Lumley appeared in an early episode of The Bruce Forsyth Show in 1966 and also worked as a house model for Jean Muir.
Lumley did not receive any formal training at drama school. Her acting career began in 1969 with a small role in the film Some Girls Do and as a Bond girl in On Her Majesty's Secret Service, she played the English Girl among Blofeld's 'Angels of Death' and had two lines. She went on to have a brief but memorable role in Coronation Street, in which her character turned down Ken Barlow's offer of marriage.
In the Are You Being Served? episode "His and Hers" (season 1; episode 4), she was featured as Miss French, a perfume representative. In the episode "German Week" (season 3; episode 6), she appeared as "German Lady". She also appeared on the big screen in The Satanic Rites of Dracula, released 13 January 1974, starring Peter Cushing and Christopher Lee. She also appeared in Steptoe & Son (Loathe Story).