Joanne Farrell NUDE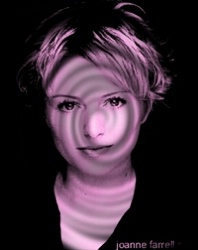 Since leaving her native Manchester to pursue a career in the Performing Arts, Joanne has had marked success as an actress. Her work spans leading roles in West End theatre, television drama and films.
Joanne's television work is very recognisable, having appeared in numerous high profile dramas including ''Steel River Blues', 'Cold Feet', 'Waking the Dead' and the popular soap 'Crossroads', and has just completed filming 'Holby City' for the BBC.
Joanne has also appeared in several prestigious West End musicals playing main roles such as Sandy in 'Grease', Stephanie in 'Saturday Night Fever' and Janet in 'The Rocky Horror Show'. She has recently completed a successful run in "Never Forget' at the Savoy Theatre.
Joanne is an accomplished recording artist and is currently working on her album 'Under the Jasmine Tree' due for release this year.
Joanne speaks Arabic and French.
She currently resides in London.