Julia Sawala NUDE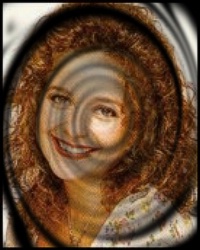 Julia Sawalha (born 9 September 1968) is an English actress best known for her roles of Saffron Monsoon in Absolutely Fabulous, Lynda Day, editor of The Junior Gazette in Press Gang, Lydia Bennet in the 1995 television miniseries of Jane Austen's Pride and Prejudice and Dorcas Lane in the BBC's costume drama Lark Rise to Candleford.
Sawalha was born in London, the daughter of Roberta and Nadim Sawalha. She was named after her grandmother, a Jordanian businesswoman who had received an award from Queen Noor for enterprise. She is of Jordanian, British, and French Huguenot ancestry.[1] She was born into an acting family: her father Nadim is an actor who appeared in the James Bond movies The Spy Who Loved Me and The Living Daylights, while her sister Nadia starred in the soap EastEnders and is now a television presenter and chat show host.
From 1992 to 2005, she played straight-laced daughter Saffron Monsoon in the BBC sitcom Absolutely Fabulous alongside Jennifer Saunders and Joanna Lumley. She starred in the 1995 BBC adaptation of Jane Austen's Pride and Prejudice as Lydia Bennet, co-starring opposite Jennifer Ehle and Colin Firth. She also voiced Ginger in DreamWorks/Aardman's Chicken Run.
In 2000, she appeared as Janet, the Australian barmaid ("Built for bar work; it's instinct... instinct!!") in the first series of the British sitcom Time Gentlemen Please. She also played the much put-upon PA to "Zak" in Argos TV adverts during 2002-2004, along with Richard E. Grant. She has also joined acclaimed actor Ioan Gruffudd in the internationally successful TV/DVD adaptations of CS Forester's Horatio Hornblower novels, as the captain's first wife Maria. The following year, she became the Alan Davies co-star in Jonathan Creek after Caroline Quentin left, appearing in a Christmas Special ("Satan's Chimney"). She returned for a series between 2003-2004.
In 2006, she participated in the third series of the genealogy documentary series Who Do You Think You Are?[3] tracing her family's roots, which are Jordanian Bedouin on her father's side, and French Huguenot on her mother's. She also appeared in the pilot of BBC 1's "A Taste of my Life" presented by Nigel Slater.[4] After a two-year break, she was back on screen in May 2007, competing in the BBC dog training celebrity reality show The Underdog Show.[5] She then returned to acting in two successive BBC costume dramas; as Jessie Brown in 2007 series Cranford, followed by Lark Rise to Candleford in 2008. She provided the voice acting for Sister Hannah (a.k.a. "Hammer"), a main character in the Xbox 360 video game Fable II.