Julie Graham NUDE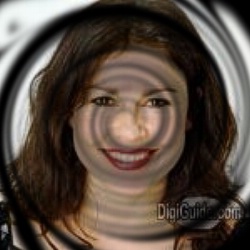 Julie Graham (born Julia Graham, 24 July 1965 in Irvine, North Ayrshire) is a Scottish television and film actress.
Julie Graham's television roles have included: Alison McGrellis in Casualty (1988-1989); Alice in Harry (1993-1995); Alison McIntyre in Life Support (1999); Linda Kendrick in The Bill (2002); Megan Hartnoll in At Home with the Braithwaites (2000-2003); Alona Cunningham in Between the Sheets (2003), and Mary Gilcrest in William and Mary (2003-2005).
Her film credits include: The Fruit Machine (1988), Silent Scream (1990), Nuns on the Run (1990), The Big Man (1990), The Near Room (1995), Preaching to the Perverted (1997), Bedrooms and Hallways (1998) and Some Voices (2000). In 1991 she starred in the shortfilm, Rosebud with UK painter, Sadie Lee.
She also appeared as Rosie in the 'Leave It All Behind' series of British television commercials for the Peugeot 106 car alongside Annie Dunkley and Michael McKell in the mid-1990s.
In 2007 she appeared as Donna Doig in the three part ITV drama series Mobile, and in 2008 played the role of Dr Gillian Magwilde, an archaeologist, in the BBC television drama Bonekickers. Graham recently starred in the BBC drama Survivors, as Abby Grant.
Ms Graham has long been known as an actress with few inhibitions about accepting nude roles and playing them with gusto. The Times in 2008 described her as "the small screen's resident raver, a one-woman festival of naturism".