Carol Hawkins NUDE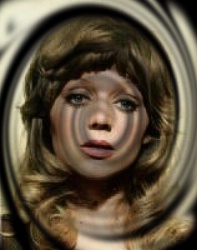 Carol Hawkins (born 31 January 1949 in Barnet, Hertfordshire) is an actress. She played Tony Hancock's girlfriend in the second and third radio series (1955-56) of Hancock's Half Hour.
Carol trained at the Corona Stage School. London stage shows have included, 'Sextet', 'Run for your wife', 'See How They Run', 'Wife Begins at Forty', 'The Undertaking' also including tours such as 'Time and Time Again', 'Bedroom Farce', 'Wait Until Dark', 'Dirty Linen'. Films have included Please Sir! and Bless this house as well as 'Not now comrade'.
She is probably best known for being a member of the Carry On film cast, appearing in Carry On Abroad in 1972 and Carry On Behind in 1975. She also appeared in the Carry On Laughing television series.
Other TV credits include Please Sir!, Porridge, Robin's Nest, My Husband and I, Blake's 7, C.A.T.S. Eyes, the second series of All at No 20 and The Bill.
Carol's hobbies include painting, gardening, reading and writing.