Catherine Schell NUDE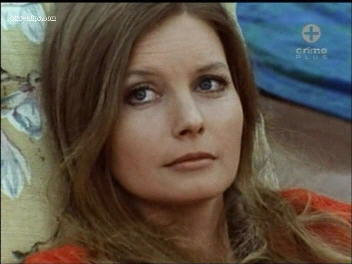 Katherina Freiin Schell von Bauschlott (born July 17, 1944 in Budapest) is a Hungarian-born American actress.
Schell rose to fame in various British film and television productions in the 1960s and 1970s. She acted under the name Catherine von Schell early in her career, but is best known by the name Catherine Schell.
Under the name Catherine von Schell she made her film debut in 1964 as the title character in the little-known German-language film Lana: Queen of the Amazons (AKA "Lana - Königin der Amazonen").
In 1975 she appeared in a first season episode of the ITC television science fiction series Space: 1999 entitled "Guardian of Piri", playing the robotic servant of the guardian of Piri. She returned as a regular cast member in the second season in the role of Maya the alien "metamorph" from the planet Psychon, perhaps her most popular character.
Her marriage to Marlowe was dissolved in 1977 and she met the director Bill Hays. They married in 1982 and worked together on the TV production of A Month in the Country in 1984.
In 1979, she appeared in a popular episode of the BBC series Doctor Who entitled City of Death as the Countess Scarlioni, wife of the episode's villain. The episode stars Tom Baker as the Doctor, with a cameo appearance by John Cleese and Eleanor Bron. She also played regular roles in other television series such as The Adventurer, One By One, Mog and Wish Me Luck, in addition to many other guest appearances, including The Persuaders!, The Troubleshooters, Arthur of the Britons, Return of the Saint, The Sweeney, The Onedin Line, The Gentle Touch, Lovejoy, Bergerac, The Bill and Howards' Way.
While filming The Amsterdam Affair in 1968 she met and married her first husband, the actor William Marlowe (1932–2004) and moved to London.