Celia Imrie NUDE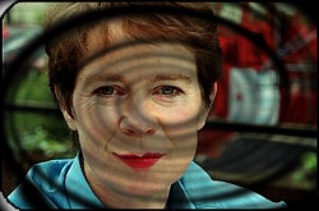 Celia Diana Savile Imrie (born 15 July 1952) is an Olivier Award winning English actress. In a career starting in the early 1970s, Imrie has played Marianne Bellshade in Bergerac, Philippa Moorcroft in dinnerladies, Diana Neal in After You've Gone and Gloria Millington in Kingdom.
Imrie trained at the Guildford School of Acting. Her films include Nanny McPhee, Hilary and Jackie (playing Iris du Pré) and the 1997 film of The Borrowers where she played Homily Clock. Other films include Bridget Jones's Diary, Calendar Girls, Highlander and, as Fighter Pilot Bravo 5, in Star Wars Episode I: The Phantom Menace. In 2004, Imrie played Doctor Imogen Reed in the schoolgirl thriller, Out of Bounds.
She frequently works with Victoria Wood, with whom she has appeared in TV programmes such as the sitcom dinnerladies and sketch show Victoria Wood As Seen On TV. It was on the latter show in 1985 that she first played the infamous part of Miss Babs, owner of Acorn Antiques, a parody of the low budget British soap opera Crossroads. These sketches became such a British institution that the show were turned into a West End musical in 2005 starring most of the original cast. Imrie won an Olivier Award for her performance.[1]
Other series to feature Imrie include The Nightmare Man, Bergerac, Oranges Are Not the Only Fruit, Absolutely Fabulous, The Darling Buds of May and Upstairs, Downstairs. In the 2000 mini series of Gormenghast she played Lady Gertrude. She also had a guest appearance in an episode of the Scottish TV sitcom Still Game in 2003, where she played a home help called Mrs Begg.
Her radio work includes parts in BBC Radio 4's No Commitments, Adventures of a Black Bag, and Bleak Expectations. She has also starred in the BBC sitcom, After You've Gone, alongside Nicholas Lyndhurst and in the ITV1 drama Kingdom, with Stephen Fry.
Her most recent film appearance is St Trinian's in 2007 as the Matron, alongside Stephen Fry, Rupert Everett, Colin Firth, Russell Brand and Mischa Barton.