Debra Messing NUDE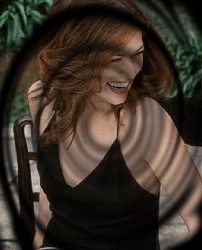 Debra Lynn Messing (born August 15, 1968) is an Emmy- and SAG-winning American actress, known for portraying Grace Adler in Will & Grace and for appearing in a series of film roles. She starred as Molly Kagan in the 2007 television series The Starter Wife.
In 1993, Messing won praise for her acting in the pre-Broadway workshop production of Tony Kushner's much-lauded play Angels in America: Perestroika.[1] Consequently, she appeared in several episodes of the television series NYPD Blue during 1994 and 1995.
In 1995, Messing made her film debut with a relatively small but important role in Alfonso Arau's A Walk in the Clouds playing the unfaithful wife of Keanu Reeves. This exposure led the Fox network to make her the co-star of the television sitcom, Ned and Stacey. The series lasted for two seasons, from 1995 to 1997. Messing appeared as Jerry Seinfeld's date in two episodes of the series Seinfeld: "The Wait Out" in 1996 and "The Yada Yada" in 1997. Messing turned down a starring role in another television sitcom to appear in Donald Margulies's two-character play Collected Stories, which opened at the Off-Broadway Manhattan Theater Club. She also co-starred in McHale's Navy in 1997.
In 1998, Messing played a lead role as the bio-anthropologist Sloan Parker on ABC's dramatic science fiction television series Prey. During this time her agent approached her with the pilot script for the television show Will & Grace. Messing was inclined to take some time off, but the script intrigued her, and she auditioned for the role of Grace Adler, beating out Nicollette Sheridan, who later guest-starred on the show as a romantic rival of Grace's. Will & Grace became a ratings success, and Messing gained renown.[1]
In 2002, she was named one of the "50 Most Beautiful People in the World" by People Magazine. TV Guide picked her as its "Best Dressed Woman" in 2003. Messing was cast by director Woody Allen in a small role in his 1998 film Hollywood Ending. Her film roles since include a happily married but ill-fated wife in the supernatural thriller The Mothman Prophecies (2002) and a supporting role in Along Came Polly (2004). The Wedding Date (2005) was Messing's first leading role in a high-profile film. It received mixed reviews but performed fairly well at the box office. Messing was featured as a judge on the season finale of the second season of Bravo's reality show, Project Runway. She also starred in the television mini-series The Starter Wife, which was nominated for 10 Emmy awards including one for Messing for Outstanding Lead Actress in a Miniseries or Movie.
In October 2007, it was announced that Messing would be reprising the role of Molly Kagan when The Starter Wife was renewed as a regular series, which will consist of 10 episodes for the second season by the USA Network cable channel