Diane Parish NUDE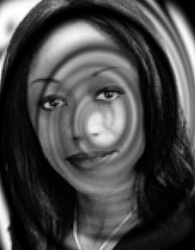 Diane Parish (born 20 January 1969 in London, England) is an English actress of Caribbean descent.
Born to Afro-Caribbean parents, her father is from Dominica and her mother is from Montserrat. Parish is a graduate of London's Royal Academy of Dramatic Art. After graduation, Parish undertook mainly theatre using the received pronunciation accent she was taught at RADA to extend her repotoire in Shakespeare. She also undertook some minor television work, including the role of Lola Christie in EastEnders in 1998, girlfriend of Mick McFarlane the manager of the night cafe.[1]
Parish has starred in many television roles including The Bill and its spin-off M.I.T.: Murder Investigation Team, playing DC Eva Sharpe. She then starred in Babyfather, for which she received the Royal Television Society's best actress award for 2001 - the first black actor to win a major RTS award.[2]
Parish returned to EastEnders in May 2006 playing regular character Denise Fox. She is due to leave in early 2008 for pregnancy leave, she will return at a later date.
Diane has a daughter called Kenya with her long term partner Sebastian,She gave birth to her second child a girl in January 2008.