Elizebeth Berkley NUDE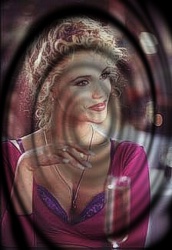 Elizabeth Berkley (born July 28, 1972) is an American television, film, and stage actress. Her notable roles are in the television series Saved by the Bell and in the 1995 film Showgirls.
Berkley was a teen model for Elite before pursuing an acting career.[2] She made her screen debut in 1987 with a role in the made-for-televison movie Frog and following this, made a number of guest appearances on different television shows. In 1989, she auditioned for the role of Kelly in Saved by the Bell, but the producers of the show could not decide whether to cast her or Tiffani Thiessen. They consequently created the character of Jessie especially for Berkley, a role for which she gained prominence, playing her from 1989 to 1993.
After leaving Saved by the Bell to try and break into cinema, Berkley auditioned for and won - beating various other young actresses including Denise Richards and Charlize Theron, then relative unknowns - the role of Nomi Malone, the lead character in the infamous 1995 Paul Verhoeven film Showgirls. The sex and nudity-laden movie, given an NC-17 rating in the United States, was a box office bomb, widely panned by critics, and is generally credited with ruining Berkley's movie career (the film is now very successful thanks to its DVD release).
Following the failure of Showgirls, she decided to audition for smaller roles in quality films, hoping to improve upon her acting skills before accepting another leading role. As a result, she appeared in a small role in The First Wives Club, a comedy starring Diane Keaton, Goldie Hawn and Bette Midler, before accepting the title role in the straight to video anime Armitage III: Poly Matrix which also starred Kiefer Sutherland. She then played a Madonna body double named Tina in the independent film The Real Blonde and was featured in the poster.[3]

[edit] Later Career
As time has put distance between Berkley and the infamous film - which has since achieved cult status among film fans and was placed number 36 on Entertainment Weekly's list of the Top 50 Cult Movies - she has performed well in strong supporting roles in independent films such as The Taxman, Tail Lights Fade, Roger Dodger and Moving Malcolm. She also had a small role as a call girl in Oliver Stone's Any Given Sunday, as well as a supporting role in Woody Allen's The Curse of the Jade Scorpion.
Berkley appeared on stage opposite Eddie Izzard for her role as Honey in the London stage version of Lenny. She went on to make her Broadway debut in the comedy Sly Fox, opposite Richard Dreyfuss in February 2004, just three months after her marriage to artist Greg Lauren. She replaced Catherine Kellner as Bonnie in the 2005 Off-Broadway production of David Rabe's Hurlyburly, appearing alongside Ethan Hawke, Parker Posey and Bobby Cannavale.
Berkley was particularly praised for her role in Hurlyburly, with Charles Isherwood of the New York Times even going as far as apologising to her for his past criticisms of her ability, stating that the fact she held "her own among this skilled company of scene-stealers is a testament to how much her talent has grown".[4] Her most recent stage appearance was at the sixth annual 24 Hour Plays alongside Jennifer Aniston, Rosie Perez and Lili Taylor, in which six writers, six directors, twenty-four actors and production crews have twenty-four hours to write, direct and perform six ten-minute plays.[5]
She has been seen in many dramatic television roles, guest starring on series such as CSI, NYPD Blue, Without A Trace, Threshold, and Law & Order: Criminal Intent. However, these dramatic roles were counterbalanced by her recurring role in the successful and critically acclaimed sitcom Titus, in which she played the title character's sister, Shannon. She also starred in the Lifetime made-for-television movie Student Seduction, in which she played Christie Dawson, a high school teacher wrongfully accused of sexual harassment by one of her students who becomes obsessed with her.[6] This was followed by another made-for-television movie in 2007, entitled Black Widow in which she played a woman suspected of killing her husbands for their money. The film Meet Market, which she starred in along with Julian McMahon, Krista Allen and Aisha Tyler was released straight to DVD in 2008.