Esther McVey NUDE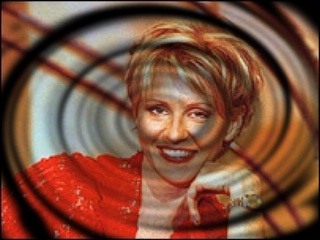 Esther McVey (born 24 October 1967 in Liverpool) is a British law graduate, TV presenter, businesswoman and Conservative prospective Parliamentary candidate.
McVey was educated in Liverpool at The Belvedere School, and under took a law degree at Queen Mary & Westfield University College, London. July 2009 McVey graduated from Liverpool John Moores University with a distinction for her MSc in Corporate Governance, on top of which she won the North of England Excellence Award for her studies.
McVey has worked in the family business all her life which specialises in demolition and site clearance,[1] land reclamation and regeneration.
She returned to the family business after University, while undertaking a post graduate course in radio journalism at City University, London before embarking on a career in the media, both as a presenter and producer. McVey has presented and produced a vast range of programmes, co-hosting GMTV, BBC1's science entertainment series How Do They Do That?, 5's Company, The Heaven and Earth Show, Shopping City, BBC2's Award winning Youth current affairs programme Reportage, and Channel4's legal seriesNothing But The Truth with Ann Widdecombe. McVey has debated at the Oxford Union and took part in Eve Ensler's The Vagina Monologues at the Liverpool Empire Theatre alongside Jean Boht and Anita Dobson.
McVey curtailed her television career to focus on politics. She returned to Liverpool and set up her own business Making It (UK) Ltd, which provides media consultancy and training and through which she founded Winning Women.[2] Winning Women is a business women's network established to support women in business and help women set up in business. WW reaches right across the northwest, holding events, exhibitions, seminars, business debates and discussion groups. It also provides office and incubator space to help women set up in business and raises money for charities.
Esther works with Gee Walker and The Anthony Walker Foundation, The Wirral Women's Refuge, Wirral Holistic Cancer Care, Phoenix Survivors and 'Families fighting For Justice'.
McVey was nominated for both Merseyside Woman of the Year and Cheshire Woman of the Year 2004/05.