Felicity Kendal NUDE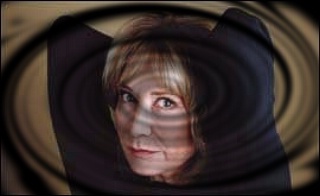 Felicity Ann Kendal, CBE (born 25 September 1946) is an English actress who is well known in the United Kingdom for her television career.
Born in 1946, Kendal spent much of her childhood in India, where her father managed a touring rep company. First appearing on stage aged 9 months, Kendal appeared in her first film, Shakespeare Wallah, in 1965. Returning to Britain that year, Kendal struggled in her career until 1975, when she started playing Barbara Good in The Good Life, the BBC sitcom. This made Kendal a household name, although later sitcoms where she was the lead did not achieve the popularity of The Good Life. In 2003, Kendal first played Rosemary Boxer in Rosemary & Thyme, a murder mystery drama that aired for three series ending in 2007.
Felicity Kendal was born in Olton, then Warwickshire now West Midlands, England, in 1946, and is the younger sister of Jennifer Kendal and the daughter of Geoffrey and Laura Kendal. Her father was an English actor-manager who made his living leading a repertory company on tours of India after the Second World War. They performed Shakespeare before royalty one day, and in rough rural villages the next. [1] Her father had adopted his birthplace of Kendal, then Westmorland now Cumbria, as his stage name, his original surname being Bragg. Felicity Kendal was educated at six convents in India.
Kendal made her stage debut aged 9 months, when she was carried on stage as a changeling boy in A Midsummer Night's Dream. Later she started her career proper at the age of nineteen and starred in the Merchant Ivory film, Shakespeare Wallah (1965), loosely based on her family's real-life experience. At eighteen, Kendal returned to Britain against her father's wishes, where she found that her film appearance was not a passport to immediate success. She made her London stage debut in Minor Murder (1967), and went on to star in a number of well regarded plays, including several by Sir Tom Stoppard. [2]
In 1975, she got her big break in television with the situation comedy, The Good Life. At the time of the first series she was also to be seen in a very different dramatic role, that of Queen Victoria's eldest daughter 'Vicky' in Edward the Seventh.
After The Good Life ended in 1978, she starred in several other BBC sitcoms, including Solo, The Mistress and Honey for Tea, none of which achieved the success of The Good Life. Despite this, she maintained her popularity.
Kendal's stage career blossomed during the 1980s and 1990s. She formed a close professional association with Sir Tom Stoppard, starring in the first productions of many of his plays, including The Real Thing (1982), Hapgood (1988), Arcadia (1993), and Indian Ink (1995). From November 2006 to February 2007 she starred in the West End play Amy's View by David Hare.
Her most recent TV work is the ITV murder mystery series Rosemary & Thyme, in which she plays a gardener Rosemary Boxer, who, together with friend, colleague and ex-policewoman Laura Thyme (Pam Ferris), solve mysteries near their various workplaces as landscape gardeners.
In 2008 she will appear series of Doctor Who in an episode involving Agatha Christie. She will appear alongside David Tennant and Catherine Tate. From February to June 2008, she will be appearing in London's West End in a revival of Noel Coward's play The Vortex.