Frances Barber NUDE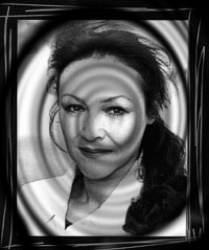 Frances Barber (born on 13 May 1958 in Wolverhampton, West Midlands, England) is an English actress with a long and distinguished stage career. She has also worked extensively in BBC, Granada and ITV television drama.
With the Pet Shop Boys, she starred in their musical Closer to Heaven in 2001 as well as guest singer for the song "Friendly Fire" on their 2006 live concert at the Mermaid Theatre. She also appeared alongside Ian McKellen and Roger Allam in the Old Vic's pantomime production of Aladdin over the 2005-6 Christmas season.
Barber also guest starred in the Spring 2007 season of the BBCs Hustle.
She again starred with Ian McKellen in 2007 playing Goneril in Trevor Nunn's production of King Lear and as Arkadina in Chekhov's The Seagull with the Royal Shakespeare Company in Stratford-upon-Avon followed by a world tour throughout the year.[1].
They again performed the two plays in repertory at the New London Theatre on Drury Lane, [2] [3] opening in November 2007 and closing mid-January 2008.
She reprised her role as Goneril in the 2008 TV film of King Lear.