Francesca Annis NUDE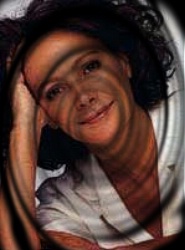 Francesca Annis (born May 14, 1945[1]) is a British actress, particularly well known for her film and television appearances, most recently the BBC series, Wives and Daughters, Cranford, and Deceit.
Annis was born in Rio de Janeiro to a British father and a Brazilian-French mother, moving to England with her family at the age of 7, where she was convent educated. She began acting professionally in her teens, and made her film debut in the 1950s. In 1967 she played Estella in a television adaptation of Great Expectations. She also presented children's television programmes.
While becoming an increasingly well-known face on screen, she has enjoyed a successful stage career, playing many leading roles with the Royal Shakespeare Company.
She gained notoriety for her performance as Lady Macbeth in Roman Polanski's controversial 1971 film interpretation of Macbeth, particularly her recitation of the famous sleepwalking soliloquy in the nude.
She continued to be a leading television actress throughout the 1970s, 1980s and 1990s, appearing in series such as Edward the Seventh (as Lillie Langtry, a role she reprised in Lillie), Madame Bovary and Parnell and the Englishwoman, in which she played Kitty O'Shea. Her films have included Krull (1983) and Dune (1984). She has appeared as "Tuppence" with James Warwick as "Tommy" in Agatha Christie's Partners in Crime stories. She has also appeared in Onassis: The Richest Man in the World, in which she played Jacqueline Kennedy.
In late 2005, she appeared in Epitaph for George Dillon alongside Joseph Fiennes. In Autumn 2007 she co-starred with Michael Gambon and Judi Dench as Lady Ludlow (an aristocrat opposed to the education of the lower classes) in the BBC1 costume drama series Cranford.