Gemma Jones NUDE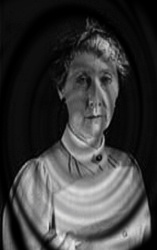 Gemma Jones (born 4 December 1942) is an English character actress on both stage and screen.
Jones was born Jennifer Jones in London, England, the daughter of Irene (née Isaac) and Griffith Jones, an actor.[1] Her brother, Nicholas Jones is also an actor. She attended the Royal Academy of Dramatic Art.[2]
She was first recognised outside the UK in 1974, after playing the Empress Frederick in the BBC television drama series Fall of Eagles and Louisa Trotter in another BBC drama, The Duchess of Duke Street. She later played Mrs. Dashwood alongside Kate Winslet, Alan Rickman and Emma Thompson in the Academy Award-winning period drama Sense and Sensibility (1995).
Other notable roles include Lady Queensbury in Wilde (1997), Grace Winslow in The Winslow Boy (1999), Pam Jones in Bridget Jones's Diary (2001) and Poppy Pomfrey in Harry Potter and the Chamber of Secrets. (Although she has no lines, her character was written back into the Harry Potter movie series in the 2009 Harry Potter and the Half-Blood Prince). She plays Connie James in the BBC1 drama Spooks.