Georgina Hale NUDE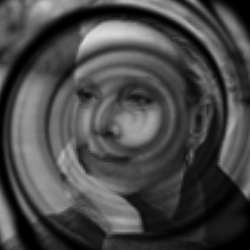 Georgina Hale (born 4 August 1943) is an English actress who has appeared in many films and television programmes.
Georgina Hale was born in Ilford, Essex in 1943. She made her first TV appearance in The Wednesday Play in 1966. Her first major television role was as Lili in The Strauss Family in 1972. Hale appeared in a 1975 episode of Upstairs, Downstairs called An Old Flame. She appeared in the BBC science fiction series Doctor Who in the 1988 serial The Happiness Patrol as the character Daisy K, an enforcer of happiness on an Earth colony where sadness was outlawed.
Often appearing in Ken Russell films, her best-known film appearances were as Fay in his 1971 musical The Boy Friend and, more prominently, as Alma Mahler in 1974's Ken Russell biopic of the composer Gustav Mahler, for which she won the Best Newcomer BAFTA award.
In 1980 she starred in 'The Who films' feature film McVicar starring opposite Roger Daltrey as 'gangster's moll' Kate.
Hale has appeared in many television programmes since 1990, including One Foot in the Grave, Murder Most Horrid, Casualty, Trial & Retribution, The Bill and Emmerdale.
She played the role of T-Bag from 1990 to 1992 in the children's television programmes T-Bag and the Pearls of Wisdom, T-Bag's Christmas Ding Dong, T-Bag and the Rings of Olympus, T-Bag's Christmas Turkey, T-Bag and the Sunstones of Montezuma, and Take Off with T-Bag. Before her the role of T. Bag was played by Elizabeth Estensen