Gillian Taylforth NUDE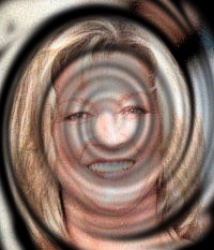 Gillian Taylforth (born 14 August 1955 in London) is an English actress. She is best known for her roles as Kathy Mitchell (formerly Kathy Beale) on the BBC soap opera, EastEnders (1985-1998; 1999-2000) and as Jackie Pascoe-Webb on ITV's Footballers Wives (2002-2006), but more recently as Sgt. Nikki Wright in ITV's The Bill (2006-2008).
Taylforth started her career in the 1970s and attended the Anna Scher Theatre School in London. Before securing her big acting break Taylforth worked as a secretary between minor acting roles. Early television appearances include roles in the BBC comedy Hi-de-Hi!, Shelley, Play for Today, On Safari, Minder, Sink or Swim and The Rag Trade. In 1980 she won the role of Sherry in the film The Long Good Friday, which proved to be extremely successful at the box office.
On 19 February 1985, Taylforth appeared as Kathy Beale in the first episode of the BBC's new soap opera EastEnders. This role earned her huge popularity and public recognition on British television. Taylforth's character was in the show on and off from 1985 until 2000, and covered an array of serious issues including rape, domestic violence, teenage pregnancy, divorce, alcoholism and meningitis. She became one of the longest running characters to feature in the soap, but eventually quit in 1998, and made a brief return in 1999 to aid the departure of actor Ross Kemp, who played her character's brother-in-law, Grant Mitchell. Taylforth made her last appearance as Kathy on 5 January 2000.
Although press rumours throughout 2005 suggested that Taylforth was returning to the show,[1] this did not occur and the character of Kathy died off-screen in February 2006, in a car crash in South Africa. Taylforth has commented: "I was a bit upset at first because it was 13 years of my life and I didn't like the thought of being killed off. I thought she might come back to see Ian (her on-screen son) and have some illness. But that's the way it goes."[