Helen Mirren NUDE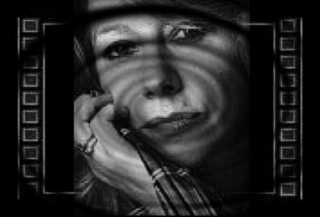 Dame Helen Mirren, DBE (born 26 July 1945) is an English stage, film and television actress. She has won an Oscar, four SAG Awards, four BAFTAs, three Golden Globes and four Emmy Awards during her career.
Mirren has made numerous appearances in an array of films. Some of her earlier film appearances include O Lucky Man!, Caligula, Excalibur, 2010 (in which she speaks Russian), The Long Good Friday, White Nights and The Mosquito Coast. After those appearances she received roles in Belfast-born director Terry George's film Some Mother's Son, which was about the 1981 Hunger Strikes in Northern Ireland, opposite Irish actress Fionnuala Flanagan, Painted Lady, The Prince of Egypt and The Madness of King George. One of Mirren's other film roles was in Peter Greenaway's The Cook, The Thief, His Wife and Her Lover, as the eponymous thief's wife, opposite Michael Gambon.
Mirren continued her successful film career when she starred more recently in Gosford Park with Maggie Smith and Calendar Girls where she starred with Julie Walters. Other more recent appearances include The Clearing, Pride, Raising Helen, and Shadowboxer. Mirren also provided the voice for the supercomputer "Deep Thought" in the film adaptation of Douglas Adams' The Hitchhiker's Guide to the Galaxy. During her career, she has portrayed three British queens in different films and television series. These include Elizabeth I in the television series Elizabeth I (2005), Elizabeth II in the film The Queen (2006), and Queen Charlotte, the wife of George III, in The Madness of King George (1994). Her role in The Queen gained her numerous awards including a BAFTA, a Golden Globe, and an Oscar. During her acceptance speech at the Academy Award ceremony, Mirren praised and thanked Elizabeth II and stated that she had maintained her dignity and weathered many storms during her reign as Queen.
Mirren has frequently appeared nude on film as far back as her first film Age of Consent, and was over 50 when she appeared nude in the film Calendar Girls and on the cover of the Radio Times October 5-11 issue in 1996.
Mirren is most often recognized for her role as detective Jane Tennison in the well-known Prime Suspect, a television drama that ran for seven series. The role won her three consecutive BAFTA awards for Best Actress between 1992 to 1994. Other acclaimed television performances include Cousin Bette (1971), As You Like It (1979), Blue Remembered Hills (1979), Losing Chase (1996), The Passion of Ayn Rand (1999) where her performance won her both the Emmy and the Golden Globe, Door to Door (2002), and The Roman Spring of Mrs. Stone (2003). In 1976 Mirren appeared opposite Laurence Olivier, Alan Bates and Malcolm McDowell in the episode The Collection of the Granada television series Laurence Olivier Presents. She also played Elizabeth I in 2005, in the television series Elizabeth I, for Channel 4 and HBO, where she received an Emmy for her performance. Mirren won another Emmy on September 16, 2007 for her role in Prime Suspect: The Final Act on PBS in the same category as in 2006.