Isla Blair NUDE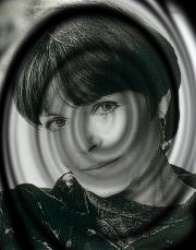 Isla Blair (born 29 September 1944, Bangalore, India) is a British actress, best known for her television roles.
The daughter of a Scottish tea planter,[1] she was born in India but returned to Britain as a child. Her credits include: The Saint, The Avengers, Department S, Jason King, Dixon of Dock Green, When the Boat Comes In, Space: 1999, Blake's 7, Doctor Who, C.A.T.S. Eyes, Inspector Morse, Taggart, The Darling Buds of May, The Final Cut, A Touch of Frost, The Bill, Dalziel and Pascoe, Holby City and Midsomer Murders.
Her film roles include: Dr. Terror's House of Horrors, Taste the Blood of Dracula and Mrs. Caldicot's Cabbage War.
She is married to actor Julian Glover. In 2007 she guest starred in the Doctor Who audio drama Exotron.