Lalla Ward NUDE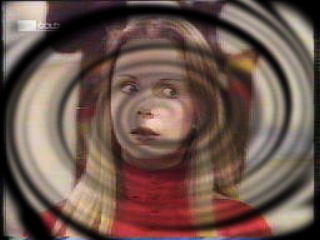 The Honourable[1] Sarah Ward (born 28 June 1951) known as Lalla Ward, is an English actress, author and illustrator. As an actress, she is best known for playing the part of Romana in the BBC science fiction television series Doctor Who. She is married to evolutionary biologist Richard Dawkins.
Ward's stage name, "Lalla", comes from her attempts as a toddler to pronounce her own name.[2] She left school at the age of 14 because she "loathed every single minute of it", and took her O-levels on her own.[2] After spending a few years painting, Ward auditioned at London drama schools "as a sort of dare" to herself:
"It was a 'see if you can do it' sort of thing, because it was the thing I hated most — just like somebody who's scared of heights might go rock climbing, or, I don't know, go potholing if they're claustrophobic." Ward studied at the Central School of Speech and Drama from 1968 to 1971.
She began her acting career in the Hammer horror film Vampire Circus (1972), and played the teenage daughter of The Duchess of Duke Street in the popular BBC drama series of the 1970s. She appeared in films such as Matushka, England Made Me (1972), Rosebud (1974), and The Prince and the Pauper (1977) and on television featured in Van der Valk (1973), The Protectors (1973), Quiller (1975), Who Pays the Ferryman? (1977), The Professionals (1978) and Hazell (1979). She acted in a film called Got It Made in 1974 which was later recut with sex scenes featuring other actresses and reissued as Sweet Virgin.[3] Club International magazine ran nude pictures from the film, claiming they were of her and Ward successfully sued the magazine.[3] In 1980, she played Ophelia to Derek Jacobi's Hamlet in the BBC television production.
She is best remembered as the second actress to play the Time Lady Romana (Romanadvoratrelundar) in Doctor Who. After a guest appearance as Princess Astra in the Doctor Who story The Armageddon Factor in 1979, Ward was chosen to replace Mary Tamm, who had decided against continuing in the role. She appeared in all of Season 17's stories and then her character was written out in the third to last story of Season 18 in the story entitled Warriors' Gate.
After Doctor Who, she appeared in Schoolgirl Chums (1982) and The Jeweller's Shop and The Rehearsal on stage.
Ward decided to end her acting career after marrying Dawkins.[3] However, she has since reprised the character of Romana in the 1993 charity special Dimensions in Time, the 2003 webcast version of Shada, and in several Doctor Who and Gallifrey audio plays produced by Big Finish Productions. In addition, she has appeared at a number of Doctor Who conventions and related special events.
She has also recorded audio books, including Steven Pinker's The Language Instinct and Dawkins' The Ancestor's Tale and The God Delusion, in which she co-narrates with her husband.