LeeLee Sobieski NUDE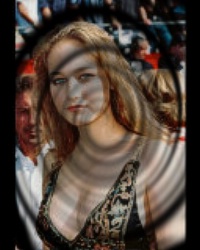 Leelee Sobieski (born June 10, 1982)[1] is an American actress.
Sobieski was born Liliane Rudabet Gloria Elsveta Sobieski in New York City. Her parents are American novelist/screenwriter (who also works as Sobieski's manager) Elizabeth (née Salomon); and a French painter/artist Jean Sobieski. Jean Sobieski appeared in French and Italian spaghetti Westerns during his youth and dated actress Jean Seberg.[2][3]
Sobieski's first name, "Liliane", was the name of her paternal grandmother. One of her middle names, "Elsveta", is derived from "Elzbieta" which means "Elizabeth" in Polish.[4] Sobieski's younger brother Robert attends Princeton University.[5][6] Sobieski's maternal grandfather, United States Navy captain Robert Salomon, was Jewish and Sobieski grew up in a "pan-religious" family; she has said that she is "proud of [her] Jewish roots".[7][8] She has stated that her "...great great granduncle" was John III Sobieski, one of the elected kings of Poland who saved Europe by riding west with the Polish army in 1683 to lift the siege of Vienna from Ottoman Turks. Sobieski speaks fluent French and does not speak Polish.[9] Her father currently lives in France.[10]
She attended Trevor Day School[11] and spent her summers in her paternal grandfather's ranch in the Camargue.[2] Sobieski attended Brown University but dropped out after two and a half years. She is an ardent fan of Nina Simone and has a half Yorkshire Terrier, half Pomeranian dog named after her. She didn't get her ears pierced until 2006, when she was 24.
Sobieski rose to fame in her mid-teens with her appearance in the movie Deep Impact (1998)[12] and played a modern Lolita in Stanley Kubrick's Eyes Wide Shut (released in 1999, she was not even fifteen when her nymphet-like scenes were shot). She was playing alongside Tom Cruise: she recalls he was "very kind and considerate with me", and says her most vivid recollection of Stanley Kubrick was that he "genuinely seemed to hold something magic".[13]
The title role in the TV movie Joan of Arc (1999) earned her an Emmy nomination and a Golden Globe nomination and a second nomination followed her portrayal of Tosia Altman in the TV movie Uprising (2001).
Sobieski's fluency in French landed her roles in the Merchant Ivory Film A Soldier's Daughter Never Cries (1998), L'Idole (2002) and the miniseries Les Liaisons dangereuses (2003) with Catherine Deneuve and Rupert Everett, an adaptation of Laclos's classic novel of sexual intrigue.