Lucy Punch NUDE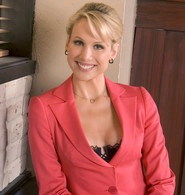 Lucy Punch (born 30 December 1977 in London) is an award-winning English actress, best known for her roles in both the television show Doc Martin on ITV and for her starring role on the United States programme The Class, on CBS.
Punch performed with the National Youth Theatre from 1993 to 1997, and began a course at University College London before dropping out to become an actress.
She dated actor James D'Arcy.
Punch made her debut in a 1998 episode of The New Adventures of Robin Hood. Her other TV credits include the naive daughter of Alison Steadman's character in the short-lived French and Saunders series, Let Them Eat Cake.
In 2000 she made her stage debut as Elaine in Terry Johnson's West End adaptation of The Graduate. She has also worked at the Royal Court and Bush Theatres, both in London.
She left the television show The Class after appearing in all but one of the first twelve episodes.[1]
In 2006 she won the best actress award at the Monaco International Film Festival for her performance in Are You Ready For Love?.