Lulu NUDE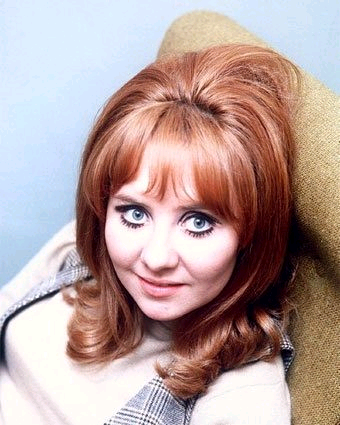 Lulu was born Marie McDonald McLaughlin Lawrie, on November 3rd, 1948, the eldest of a family of four, in Lennox Castle, Lennoxtown, Glasgow - the daughter of a local butcher. She started singing almost immediately.
She made her first public appearance singing at the tender age of 4 at a Coronation Party - "From then on, I used to go in for talent competitions on my own," she adds. At Whitehill School in Glasgow, she was always in trouble for singing during lessons.
At the age of 14, Lulu joined a local group - The Gleneagles - and started playing club engagements in and around Glasgow and Edinburgh. Each Sunday evening, the group with Lulu in tow as lead singer, played at The Lindella Club - a Glasgow discotheque, for a pound a night each.

On one particular cold Glaswegian evening at The Lindella, Lulu was discovered singing by Marion Massey, who later became her manager and mentor … and who guided her to stardom.
Says Lulu: "When I was fourteen, I was very lucky. I was discovered - to use a terrible term - by a person who was absolutely sincere. Since I was five, people had been coming up to me saying: 'Stick with me, baby, and I'll make you a star'. In fact, nobody ever did anything for me. Then Marion came along".
And Marion takes up the story:
"She (Lulu) looked so peculiar that first time I saw her. Her hair was in curlers underneath a fur beret. She had a terrible cold, was very pale and wore three jumpers. But I was very intrigued by her. It wasn't her singing; there was something tremendously magnetic about this girl. I knew she had the makings of a great star." She was right … and set about proving it.

Marion Massey signed Lulu and her group to a management contract and took them to London to record. But first she decided the time was right to change her protégée's name, and came up with the perfect answer: Marie McDonald McLaughlin Lawrie became Lulu. The group's name changed, too, from The Gleneagles to The Luvvers.
In actual fact, Columbia (EMI) turned down Lulu and The Luvvers, the first record company they approached for a deal, but no matter. Within weeks, they were signed up by Decca and made their first single, 'Shout', a raw version of the old Isley Brothers US hit of 1959, which Lulu had enthused over when she heard Alex Harvey singing it several months before. Lulu's own handling of the song moved one eminent rock journalist to write:
"It is still probably the best rock 'n' roll performance by a woman in the history of British pop."
When it was released in the spring of 1964, it became a smash hit and launched Lulu on the road to stardom. 'Shout' went on to take the British Singles Chart by storm and finally reached No.7.
What followed next, through 1964 and 1965, was an outstanding assault on the world's hit parades by the newly acclaimed singing star, with a succession of classic singles: 'Here Comes The Night', 'Leave A little Love' and 'Try To Understand' (all British Single Chart Hits). She consolidated her success with a string of top television and radio appearances, and concert engagements all over the country. It paid dividends, too. By the end of 1965, she was voted 'Britain's Most Promising Newcomer In Showbusiness' by the highly influential rock newspaper Melody Maker. It was the first of many honours.

1966 proved a memorable year in Lulu's career, although it was the year that finally saw her parting company from her backing band The Luvvers. Besides a hectic round of TV and radio appearances in Britain and Europe, she also undertook major concert tours; with The Hollies to Poland - to become the first British girl singing star - ever to perform behind the Iron Curtain - followed by a lengthy British tour with Roy Orbison and The Walker Brothers. She also switched record labels, too, from Decca to Columbia - ironically the company that turned her down two years before - and joined forces with producer Mickie Most, whose stable at that time included The Animals, Donovan, and Herman's Hermits. Lulu also finished the year on another high note, when she starred in the pantomime 'Babes In The Wood' at the Wimbledon Theatre and won rave reviews from the press.

However, the undoubted highlight of that year came in the spring, when she signed to star in her first movie - playing the part of cheeky 'Barbara Pegg' - in 'To Sir With Love', alongside Sidney Poitier.