Maggie O'neill NUDE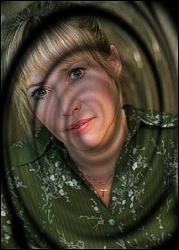 Maggie O'Neill (born in 15 November 1962 in Buckinghamshire),[1] is an English actress.
The youngest of six Catholic brothers and sisters,[2] born to head teacher parents,[3] O'Neill grew up in the Midlands,[3] where she was educated at a convent school, and after being inspired by a sixth-form drama teacher, "fell" into acting.
After training at the Guildhall School of Music and Drama,[1] she starred in the video for Simply Red's Holding Back the Years, before making her professional stage debut in Moving Pictures at the Leeds Playhouse in 1985. After making her screen debut in the British production Mona Lisa opposite Bob Hoskins in 1986, she made her Hollywood screen debut in the Sigourney Weaver film Gorillas in the Mist: The Story of Dian Fossey in 1988.
O'Neill played Dr. Alex Redman in ITV1's medical drama Peak Practice, but is best known to British audiences for playing Sheila Jackson in Channel 4's comedy drama Shameless. O'Neill has recently played Suzy Branning in the BBC1 soap opera, EastEnders,[3]. Suzy left EastEnders in late 2008 as Maggie signed for a pantomime before taking on the role. There are no current plans for the character to return.
O'Neill and her cameraman boyfriend Mike live in South London. O'Neill enjoys pilates, yoga and holidays in Italy, but having failed her driving test twice presently cannot drive.