Maureen O'Brien NUDE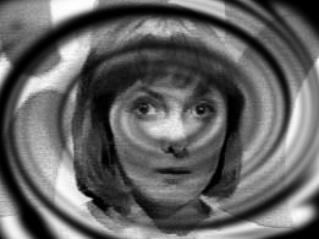 Maureen O'Brien (born 29 June 1943 in Liverpool) is an English actress and author best known for playing the role of Vicki in the BBC science fiction television series Doctor Who, although she has appeared in many other television programmes as well.
She played the part of Vicki in 38 episodes from January 2 to November 6, 1965. In 2007, she reprised the role of Vicki in the audio drama Frostfire. In the same year, O'Brien had played a different Doctor Who role, that of Agnes Landen in the fourth series of the Big Finish Productions audio play Dalek Empire co-starring with Noel Clarke who played Kade. The year before in 2006, she took on the role of Miss Alice Bultitude in Year of the Pig, alongside Colin Baker and Nicola Bryant as the Sixth Doctor and Peri Brown.
She played unit general manager Elizabeth Straker in the second season of Casualty (1987). She has made guest appearances in The Duchess of Duke Street ("Trouble and Strife"), Taggart ("Forbidden Fruit"), Cracker ("The Big Crunch"), A Touch of Frost ("Private Lives") and Heartbeat.
O'Brien has also written a number of detective novels Close-Up on Death (1989), Deadly Reflection (1993), Mask of Betrayal (1998), Dead Innocent (1999), Revenge (2001) and Unauthorised Departure (2003); all featuring the character of Detective Inspector John Bright.