Meredith Baxter NUDE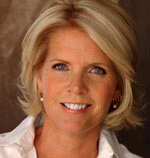 Meredith Ann Baxter, formerly Meredith Baxter Birney, (born June 21, 1947) is an American actress.
Baxter is better known for her work on two television shows. She first became popular playing the role of Nancy Lawrence Maitland on the television drama Family from 1976 to 1980. She received two Emmy Award nominations for Outstanding Continuing Performance by a Supporting Actress in a Drama Series, in 1977 and 1978. The second role is ex-flower child Elyse Keaton on the sitcom Family Ties, which aired from 1982 to 1989. In reality, she was only 14 years older than Michael J. Fox, who played her son, Alex.
In 1981, she starred with Annette O'Toole and Shelley Hack in HBO's Standing Room Only series production of Vanities.
Since Family Ties ended its run, Baxter has been directing and starring in TV movies. In 1990, she starred as a psychopathic kidnapper in the The Kissing Place. In 1992, she was nominated for an Emmy Award for Outstanding Lead Actress in a Miniseries or a Special for her work in A Woman Scorned: The Betty Broderick Story, in which she plays a divorcée who was convicted of murder in the shooting of her ex-husband and his young wife. She was nominated for a Daytime Emmy award in 1993 for her work as a lesbian raising a young son in the CBS after-school special "Other Mothers." In 1997, she once again played the mother of a character played by Michael J. Fox, this time on the sitcom Spin City. In 2005, she began appearing in television commercials for Garden State Life Insurance Company. In 2006 she temporarily co-hosted the Today Show with Matt Lauer. In 2007 she made a guest appearance on the ABC drama What About Brian. She also made several 2007 appearances as the dying mother of Detective Lilly Rush on the TV series Cold Case.
In recent years, she has created a skin care line called Meredith Baxter Simple Works,[2] which helps raise funds for her breast cancer research foundation. For her work on the television film "My Breast" (1994) she received a special award for public awareness from the National Breast Cancer Coalition.