Miranda Otto NUDE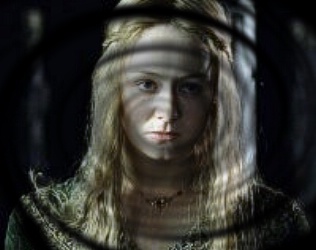 Miranda Otto (born 16 December 1967) is an Australian actress. The daughter of actors Barry and Lindsay Otto and the sister of Gracie Otto, she began acting at age nineteen, and has performed in a variety of low-budget and major studio films.
Her first major film appearance was in the 1986 film Emma's War, in which she played a teenager who moves to Australia's bush country during World War II. After a decade of critically acclaimed roles in Australian films, she gained Hollywood's attention after appearing in supporting roles in The Thin Red Line (1998) and What Lies Beneath (2000). Her breakthrough role was in 2002, when her character Éowyn appeared in The Lord of the Rings trilogy.
Her private life, including her relationships with actors Richard Roxburgh and Peter O'Brien, has been much discussed in the media. In 2008, she starred in the now-cancelled American television series Cashmere Mafia and will appear in the film In Her Skin.
Otto was born in Brisbane, Queensland, to stage and film actor Barry Otto and former actress Lindsay Otto (who retired from acting upon Otto's birth). Gracie Otto, Miranda's half-sister, is also an actress.[1] Otto was raised in Newcastle and Brisbane, and briefly resided in Hong Kong following her parents' separation in 1973.[2] She spent weekends and holidays with her father in Sydney and developed an interest in acting through him.
In her childhood, Otto and her friends wrote scripts and designed costumes and flyers in their spare time.[4] She appeared in several plays at the Nimrod Theatre, which attracted the attention of casting director Faith Martin. Subsequently, Otto received a role in the 1986 World War II drama Emma's War.[3] As a teenager, Otto excelled in academics and in ballet, which she considered as a career option. However, she had to abandon this goal due to moderate scoliosis.[2] Otto graduated from the National Institute of Dramatic Art in Sydney in 1990.[5] Prior to graduation, she appeared in minor film roles including Initiation (1987) and The 13th Floor (1988).