Natalie Robb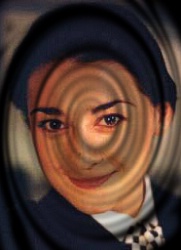 Natalie J. Robb is a Scottish actress born in Bellshill, Glasgow on December 3, 1974.
She is best known for her roles in continuing dramas, initially playing Trish McDonald in Take the High Road before spending one season in the Sky One series Dream Team. She then spent three years in the BBC One daytime soap Doctors before leaving for her most high profile role of an undercover journalist posing as a police officer Andrea Dunbar in The Bill. She has recently been cast in EastEnders as Gemma Clewes, a woman linked with Max Branning in 2006. Also in 2006 she appeared in New Tricks as Isabella Gennaro in the episode "Ice Cream Wars".
She appeared in a TV show called 'Kitchen' with Eddie Izzard in March 2007 and played the part of museum curator Carla in the two part episode of Sea of Souls in April 2007.
Natalie was once in a band and also sang 'I Will Be There' by a group called Absolutely. The video can be found on YouTube.
As of October 2007, she has just finished filming The Shepherd with Jean Claude Van Damme. She plays a woman called Ramona Garcia.
Robb also appeared in Episode 9 of 2009's Waterloo Road as a counsellor