Natalie Roles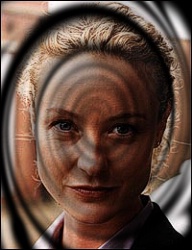 Natalie Roles (born 1971 in Hertfordshire, England), is an English actor best known for the role of DS Debbie McAllister in the ITV drama The Bill.
She started her TV career as a dancer in 1987 on It Couldn't Happen Here. In 1993 she made a guest appearance as school secretary Janet Clark in the Press Gang episode "Head and Heart."
Her mother is from Malta.
She also appeared in an episode of sitcom Men Behaving Badly as one of Tony's three girlfriends.

Natalie Roles
Click the picture to start download