Nerys Hughs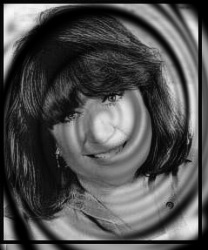 Nerys Hughes (born 8 November 1941), is a Welsh actress, known primarily for her television roles.
Nerys Hughes was born in Rhyl, (then in Flintshire, now in Denbighshire). She is best known for the role of Sandra Hutchinson in the enormously successful BBC TV series The Liver Birds which ran from 1969 to 1979 with a brief revival in 1996. Her main co-stars were Mollie Sugden and Polly James.
She later played the eponymous lead in The District Nurse, a series which was written for her, and won the Variety Club Television Actress of the Year Award. The series was released on DVD in 2006.
In the theatre she has appeared with the Royal Shakespeare Company, the English Stage Company at the Royal Court and The Theatre of Comedy.
She also guest starred in the Doctor Who story "Kinda" (1982) alongside notable actors Peter Davison, Richard Todd and Simon Rouse; and was also a producer on the Sky One drama Is Harry on the Boat? (2001). She most recently appeared in the Torchwood episode, "Something Borrowed" as Brenda Williams. She is also known for her role as Glenda in The Queen's Nose (1998-2000)
Half Man Half Biscuit immortalised her in the song "I Hate Nerys Hughes (From The Heart)" from the album Back in the D.H.S.S..