Niamh Cusack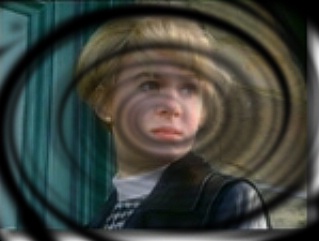 Niamh Cusack (pronounced /'ni?v/ "Neev"; born 20 October 1959) is an Irish actress. The daughter of late Irish actor Cyril Cusack, she is sister to Sinéad Cusack and Sorcha Cusack, and half sister to Catherine Cusack. Cusack played Dr Kate Rowan in the popular television series Heartbeat (1992–). Cusack's partner is Finbar Lynch, an actor, and they have a son, Calum.

[edit] Overview
Cusack has been in other television series since Heartbeat, including Always and Everyone (1999–2002), a British accident and emergency medical series; the miniseries State of Mind; and the small but important role of Beatrix Potter in the TV series The World of Peter Rabbit and Friends (1992). She played Wodehouse's Bobbie Wickham in the ITV series Jeeves and Wooster (1990-1993). She played a character in the recent Agatha Christie's Marple series and also starred in "The Closer You Get" (2000) alongside Sean McGlinley.
Most recently Niamh appeared in The Enchantment, at the NT, and is now playing Alison Ellis in Crestfall by Mark O'Rowe at Theatre503
..

Niamh Cusack
Click the picture to start download