Nicole Eggert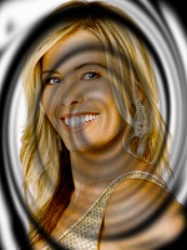 Nicole Elizabeth Eggert (born January 13, 1972) is an American actress who jumped to fame with her role as Jamie Powell in the television series Charles in Charge. She is also well known for playing Summer Quinn in the hit TV Series Baywatch.
Born in Glendale, California to Rolf Eggert, a German immigrant, and Gina Duncan Todd, who is from England. Eggert's quest for stardom started when her mother entered her in beauty contests. At age 5, Eggert was Miss Universe in the petite division. An agent saw her and offered her a Johnson's Baby Shampoo commercial.

In 1980, Eggert, only eight at the time, landed a role in the movie Rich and Famous, opposite Jacqueline Bisset and Candice Bergen.
Eggert appeared on the television show Charles in Charge when it was syndicated for three years between 1987 to 1990. After the show was canceled, she was featured as one of the many lifeguards on seasons 3 and 4 on another syndicated show, Baywatch, at the time of its height of popularity. She appeared on the show from 1992 to 1994.
In 1991, Eggert began a serious relationship with Blown Away co-star Corey Haim. The pair had previously dated during the '80s. During the filming of Blown Away, Haim proposed to Eggert and she accepted, however their relationship ended 5 months later allegedly due to Haim's ongoing battle with drugs. Eggert appeared on the cover of Sugar Ray's 1995 debut album Lemonade and Brownies.
In 2004, Eggert played the role of "Ginger" in the first edition of the TBS network's The Real Gilligan's Island reality show. She was the first guest star to appear on The Super Mario Bros. Super Show!. Also in 1989, Eggert hosted the Nickelodeon Kids' Choice Awards with Wil Wheaton. She also appeared on Scott Baio Is 45...and Single (featuring her Charles in Charge co-star) in 2007.
Eggert broke three vertebrae in a snowmobile accident in 1996 at Lake Tahoe; she continues to experience residual pain. She has one daughter, Dilyn, born 1998. Eggert has a terrier dog J.J. and a cat Smokey. She has a tattoo encircling her right ankle. She is friends with actress Christina Applegate.