Nina Hoss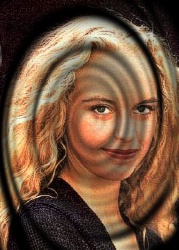 Nina Hoss (* July 7, 1975 Stuttgart) is a German actress.
Nina Hoss was born into a liberal family. Her father, Willi Hoss, was a German trade unionist and politician (member of the German Bundestag in The Greens). Her mother, Heidemarie Rohweder, was an actress at Stuttgart National Theatre and later director of the Esslingen-based Württemberg State Playhouse (Württembergischen Landesbühne Esslingen).
In 2006 she starred as the leading character in the drama Yella, a film directed by Christian Petzold. The role earned Nina the Silver Bear for Best Actress at the 2007 Berlin International Film Festival.
Nina Hoss supports the Make Poverty History campaign which fights female genital cutting. She is quoted as saying, "For me, genital mutilation, torture, is one of the worst crimes in the name of so-called honour on earth. I dream that it will be possible for this form of domination over women to be abandoned."[1]