Raquel Welsh NUDE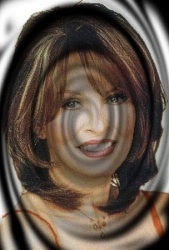 Welch was born Jo Raquel Tejada in Chicago, IL, the oldest of three children and the daughter of Josephine Sarah (née Hall) and Armando Carlos Tejada Urquizo.[1] Her father, an aeronautical engineer, immigrated from La Paz, Bolivia; her mother was an Irish-American — the daughter of American architect Emery Stanford Hall (1869-1939) and wife Clara Louise Adams.[2]
In 1959, Welch played the title role in the famous Ramona Pageant, a yearly outdoor play at Hemet, California, which is based on the novel Ramona by Helen Hunt Jackson and Bob Biloe.
She became a weather forecaster at KFMB, a local San Diego television station. Because of her heavy schedule, she decided to leave college. Her marriage broke up and she moved with her two children, Damon and Latanne, to Dallas, Texas, where she modeled for Neiman Marcus and worked as a cocktail hostess, intending to move on to New York City from there.
Instead, Welch moved back to California and found a place in Los Angeles and started making the rounds of the movie studios. She was cast in bit parts in two films and in the television shows Bewitched, McHale's Navy, and The Virginian, as well as on the weekly variety series The Hollywood Palace as a billboard girl and presenter of acts.
Welch's first featured role came in the beach film A Swingin' Summer, which led to a contract with 20th Century Fox. She was subsequently cast in a leading role in the sci-fi hit Fantastic Voyage (1966), which made her a star. She was the last star created under the studio system.
On loan out to Hammer Studios in Britain, Welch starred in the remake of One Million Years B.C. striking an iconic pose in a prehistoric animal-skin bikini. After her appearance as lust incarnate in the hit Bedazzled, she returned to the U.S. and appeared in the Western film Bandolero!, with James Stewart and Dean Martin, which was followed by the private-eye drama Lady in Cement with Frank Sinatra.
Welch's most controversial role by far came in the notorious Myra Breckinridge with Mae West. She took the part as the film's transsexual heroine in an attempt to be taken seriously as an actress, but the movie turned out to be a dismal failure.
Welch became one of the leading sex symbols of the 1960s and 1970s. Her most memorable publicity still for One Million Years B.C. became a bestselling poster. Playboy called her the "Most Desired Woman" of the 1970s.
In 1970, Welch teamed up with Tom Jones and producer/choreographer David Winters of Winters-Rosen Productions[3] for the TV special "Raquel!", considered by some viewers to be a classic pairing together of 1970s pop-culture icons in their prime. The multi million-dollar TV song-and-dance extravaganza was filmed around the world, from Paris to Mexico. The show featured lavish production numbers of classic songs from the era, extravagant costumes, and notable guest performances, including John Wayne and Bob Hope in the Wild West.

Welch at the 39th Emmy Awards - Governor's Ball - Sept. 1987The actress was due to star in an 1982 adaptation of John Steinbeck's Cannery Row, but was fired by the producers a few days into production (allegedly, she was taking too long to get ready each day). She was replaced with Debra Winger. Welch successfully sued, collecting a $15 million dollar settlement [4]
In addition to her break out special, Raquel!, her television appearances include the TV movies The Legend of Walks Far Woman and Right to Die in which she turned in a stirring performance as a woman stricken with Lou Gehrig's disease, and in the PBS series American Family, about a Mexican American family in East Los Angeles. She has appeared in the night-time soap opera Central Park West and made infomercials and exercise videos.
In 1987, she flirted with a pop singing career, releasing the dance single "This Girl's Back In Town." She has performed in a one-woman nightclub musical act in Las Vegas and has starred on Broadway in Woman of the Year, receiving praise for following Lauren Bacall in the title role, and in Victor/Victoria, having less success following Julie Andrews and Liza Minnelli in the title roles.
In a 1997 episode of the comedy series Seinfeld entitled The Summer of George, Welch played a highly temperamental version of herself, assaulting series characters Kramer and Elaine, the former because he fired her from an acting job and the latter because Welch mistakenly thought that Elaine was mocking her.
She also appeared as a guest on the popular American TV series Sabrina the Teenage Witch, as Sabrina's flamboyant Aunt Vesta.
She appeared in Welcome to the Captain, which premiered on CBS television on February 4, 2008.