Sally Kellerman NUDE
.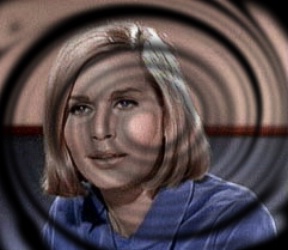 Sally Claire Kellerman[1] (born June 2, 1937) is an American actress and singer known for her role as Major Margaret "Hot Lips" Houlihan in the film MASH (1970), for which she was nominated for an Oscar for Best Actress in a Supporting Role.
Kellerman was born in Long Beach, California to Edith Baine (née Vaughn) and John Helm Kellerman.[2] She attended Hollywood High School, where she was "bitten by the acting bug" and went on to Los Angeles City College. She also studied at the Actor's Studio in New York City with Jeff Corey and famous classmates: Shirley Knight, Jack Nicholson, Dean Stockwell and Robert Blake.
Kellerman made her film debut in Reform School Girl (1957). On television she appeared in two episodes of The Outer Limits: "The Human Factor" (1963) and "The Bellero Shield" (1964). She had a memorable role as Dr. Elizabeth Dehner in the second filmed pilot episode of Star Trek (1965), entitled "Where No Man Has Gone Before", opposite Gary Lockwood and William Shatner. This would be Kellerman's second appearance with Lockwood when they both appeared in leading roles on an earlier NBC television series called Kraft Suspense Theatre (also known as "Crisis", which ran from 1963 to 1965[3]). The episode was called "Connery's Hands" (1965).[4] She also made an appearance in the science fiction series The Invaders and as Kate Mason in the episode "The Lonely Place" of the ABC western series, The Legend of Jesse James, starring Christopher Jones.
Kellerman would also co-star with Tony Curtis in The Boston Strangler (1968) as Albert DeSalvo's only surviving victim. In 1969, she reportedly almost talked herself out of her most famous role. She had an argument with M*A*S*H director Robert Altman after reading the script. She was incensed about the way her proposed character, Major Margaret "Hot Lips" Houlihan, was to be humiliated. Altman said that her attitude and passion was exactly what he was looking for in that character.
Kellerman was offered but refused the role of "Hot Lips" in M*A*S*H the television series[citation needed]. The role would go to Loretta Swit. Kellerman went on to appear in several more Altman films, including Brewster McCloud (1970) and Welcome to LA (1976). She co-starred with Diane Lane and Laurence Olivier in A Little Romance (1979), Jodie Foster in Foxes (1980), and Shirley MacLaine in Loving Couples (1980).
In 1986, she played comedian Rodney Dangerfield's love interest in Back to School and co-starred with Julie Andrews and Jack Lemmon in Blake Edwards' That's Life!. Kellerman teamed up with Robert Altman once again for The Player (1992) and Prêt-à-Porter (1994) alongside some of Hollywood's biggest names, Marcello Mastroianni, Sophia Loren, Lauren Bacall, Tim Robbins, Julia Roberts, Kim Basinger, Linda Hunt, Forest Whitaker and Cher.
More recently, she has been in American Virgin (2000), Boynton Beach Club (2006) and, making a somewhat quirky appearance as herself, leading a cult in The Minor Accomplishments of Jackie Woodman (2006). Kellerman has as a cameo in Amy Heckerling's I Could Never Be Your Woman (2007) and teamed up with her husband, Jonathan D. Krane, plus Dedee Pfeiffer and Dylan and Cole Sprouse in A Modern Twain Story: The Prince and the Pauper (2007).
She has also enjoyed a long and successful career as a voice actor for various television commercials over the years, most notably for Hidden Valley Ranch salad dressing.