Sarah Douglas NUDE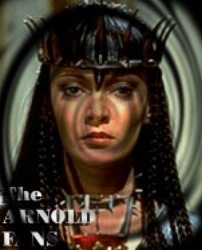 Sarah Douglas (born 12 December 1952) is an English actress. She is perhaps best known for playing the Kryptonian supervillain Ursa in the first two Superman movies (1978 and 1980), and for her role as Pamela Lynch on the hit 1980s primetime drama series Falcon Crest (1983-85).

Douglas was born in Stratford-Upon-Avon, Warwickshire, the second daughter of Beryl (née Smith), a physiotherapist who often worked upon RSC actors, and also of Edward Douglas, a career member of the Royal Air Force.[1][2] Having been educated locally at Alcester Grammar School, she then trained with the National Youth Theatre and the Rose Bruford College, before turning professional by working on several productions alongside well-known British actors such as Roy Dotrice and Jon Pertwee.
Eventually, Douglas's career took her in front of the cameras with a small appearance in the 1973 film The Last Days of Man on Earth (alternatively known as The Final Programme). After this, Douglas became known to British television audiences in the 1970s by appearing in prominent shows such as The Inheritors and Space:1999, before appearing in the films The People That Time Forgot (in a role where she was nominated for a Saturn Award), and the highly controversial and rarely seen film The Brute.
Douglas' first major role was that of Ursa in the blockbuster Superman (1978) and Superman II (1980) having beaten a staggering 600 actresses to the part. In 1984, she played another fantasy villainess in Conan the Destroyer as the seductive, evil Queen Taramis. On television, Douglas guest-starred on series such as Magnum P.I. and Remington Steele, but is mostly known for her role as Pamela Lynch in the primetime soap opera Falcon Crest, which she played for two seasons between 1983-85. She also played another "Pamela" in the 1984 television mini-series V: The Final Battle.
In the 1990s, she returned to the realm of sci-fi having guest starred in the Babylon 5 first season episode "Deathwalker" as Deathwalker/Jha'Dur, and Stargate SG-1's second season two-part episode "The Tok'ra" as Garshaw. Douglas has also appeared in a variety of genre films, including Solarbabies, The Return of Swamp Thing, The Stepford Husbands, Return of the Living Dead 3 and Spitfire, where she played a tough CIA agent in pursuit of Lance Henriksen.