Shelia White NUDE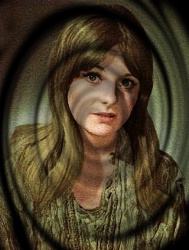 Sheila White (born 18 October 1950, London) is an English actress and West End musical star.
White began her career at the age of twelve in the pantomime Cinderella at the Golders Green Hippodrome starring Arthur Askey as a member of Terry's Juveniles. This led to an audition for the London production of The Sound of Music at the Palace Theatre where she played the parts of Brigitta and Louisa for three years. She then became a student at the Corona Stage School in Hammersmith, West London.
At sixteen she was still playing child parts as she appeared young for her age and the start of her television career was in Z Cars with Malcolm McDowell. A theatre tour of Counter Crime followed and the musical tour of The Roar of the Greasepaint—the Smell of the Crowd starring Norman Wisdom and Willoughby Goddard, written by Leslie Bricusse and Anthony Newley, playing one of the urchins with Elaine Paige and choreography by Gillian Lynne. Sheila White's big break came playing the part of Eileen in the musical On The Level at the Saville Theatre. She was taken out of the chorus and the song "Bleep - Bleep", was written especially for her. This song stopped the show making Sheila White's name in the West End Theatre. This success led to the part of Bet, Nancy's best friend in Lionel Bart's film musical Oliver, accompanying Shani Wallis as Nancy and Mark Lester as Oliver in the songs "It's a Fine Life" and "I'd Do Anything".
After Oliver! she went on to play leading roles as Polly in The Ghost Goes Gear with the Spencer Davis Group, Norma in Alfie Darling (1975) and Paula in Here We Go Round The Mulberry Bush in 1967 with Barry Evans, and Tulip in Mrs Brown You've Got a Lovely Daughter for MGM. Sheila White is well known to younger audiences for portraying Alisande[citation needed] in The Spaceman and King Arthur for Walt Disney Productions, and comedy roles in movies like Confessions of a Pop Performer.
In 1975 Sheila White played Annie Miller in The Love School. Her most memorable performance was as Messalina, the cousin of Caligula (John Hurt) and wife of Claudius (Derek Jacobi) in the BBC classic serial I, Claudius (1976), written by Jack Pulman from the Robert Graves novels I Claudius and Claudius the God, and directed by Herbert Wise. In EastEnders she played Carol Hanley, biological mother of Sharon Watts (Letitia Dean) .
Other television credits include her role as Keren Daniel in the Poldark series for BBC, as herself in the variety musical series The Songwriters, and Annie Miller, in The Brotherhood - Pre-Raphaelites - Aka Love School for the BBC directed by Piers Haggard. Sheila White also played the leading role as Dixie in Don't Rock the Boat, a comedy series for Thames Television directed by Mark Stuart. She also starred in Whizzkid's Guide a children's comedy series for Anglia Television, as Moyra Sheffield in Framed for ITV, written by Lynda La Plante, as Sharon Nightingale in Series 1 episode Monday Night Fever of Minder (TV series) and as Vivien McKewan in Dear Mother ...Love Albert for Thames Television, Mildred in ITV Saturday Night Theatre - The Funeral of Queen Victoria, directed by Tania Lieven and The Good Old Days with Leonard Sachs and Frankie Vaughan.