Shirley Anne Field NUDE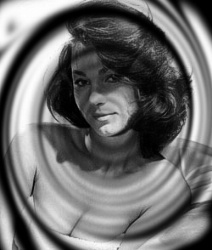 Shirley Anne Field (born 27 June 1936, Bolton, Lancashire) is a British actress who has performed on stage, film and television since 1955.

Shirley Anne Field was born as Shirley Broomfield. She and her brother were brought up in the Edgworth Children's Home and Orphanage because their mother was unable to care for them. Many years later, her brother would become a murder victim in the United States.
Married racing-driver Charlie Crichton-Stuart (7 July 1967)
Initially, she modelled in glamour photographs for magazines, including Reveille and Titbits. Her first appearance in a film was as an extra in Simon and Laura 1955. She was chosen by Lawrence Olivier to play the prime female role in The Entertainer, 1960. During the 1970s she spent some time on the stage before returning to films and many TV appearances in the 1980s and 1990s.
She wrote a biography A Time for Love (1991)

Shirley Anne Field
Click the picture to start download