Sinead Cusack NUDE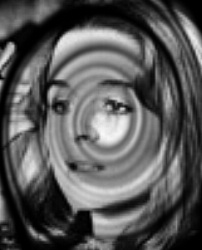 Sinéad Moira Cusack (born 18 February 1948) is an Irish actress.
Cusack was born Jane Moira Cusack, the daughter of Maureen (née Kiely) and Cyril Cusack, both actors.[1] She is the sister of actresses Sorcha Cusack, Niamh Cusack and half sister to Catherine Cusack. In her youth, Cusack dated footballer George Best.
Her first acting roles were at the Abbey Theatre in Dublin. In 1970, she starred with Peter Sellers in the film Hoffman. In 1975, she moved to London and joined the Royal Shakespeare Company. She made her Broadway debut in 1984 performing in repertory with the Royal Shakespeare Company. Starring opposite Derek Jacobi, she played Roxane in Anthony Burgess' translation of Edmond Rostand's Cyrano de Bergerac (having taken the role over from Alice Krige, who played Roxane through the play's London run) and Beatrice in William Shakespeare's Much Ado About Nothing, directed by Terry Hands. The production of Cyrano de Bergerac was later filmed and released by RKO Home Video (Catalog No. 4001, currently out of print). Much Ado was originally produced at the Royal Shakespeare Theatre in Stratford-upon-Avon in 1982-83, then moved to London's Barbican Theatre for the 1983-1984 season where it was joined by Cyrano, before both plays came to New York's Gershwin Theatre from October 1984 to January 1985, for which Cusack received a Tony Award nomination for her performance as Beatrice, and costar Jacobi won the award for his Benedick. During this period, Cusack and Irons appeared in a "Shakespeare Winter's Eve", a major fundraiser for the Riverside Shakespeare Company in New York, along with other members of the Royal Shakespeare Company. Following the Broadway run, the plays toured the US, making stops in Washington DC and Los Angeles. She appeared in the 1992 film adaptation of Graham Swift's novel Waterland, alongside her husband Irons.
One of her best known stage roles was Our Lady of Sligo in 1998, in which she played the principal role of Mai O'Hara in performances in Ireland, on Broadway and at the National Theatre. She also starred in the 2004 BBC miniseries North and South in a scene-stealing role as Mrs. Thornton, and in the 2006 film V for Vendetta.
She was awarded the 1998 Evening Standard Award for Best Actress and the 1998 Critics' Circle Theatre Award for Best Actress. In 2006, she starred in the BBC sitcom Home Again.
Along with other actresses, including Paola Dionisotti, Fiona Shaw, Juliet Stevenson and Harriet Walter, Cusack contributed to a book by Carol Rutter called Clamorous Voices: Shakespeare's Women Today (1994).[4] The book analyzed modern acting interpretations of female Shakespearean roles.
She married British actor Jeremy Irons in 1978, and they have two sons, Samuel James (Sam), born 16 September 1978, and Maximilian Paul (Max), born 17 October 1985. Prior to marrying Irons, Cusack gave birth to a son in 1968 and placed the child for adoption. Cusack and her son, revealed to be the Irish Trotskyist politician Richard Boyd Barrett, have since been reunited.[5] Cusack campaigned for Boyd Barrett when he stood in Ireland's 2007 general election as the People Before Profit Alliance's candidate for Dún Laoghaire constituency.
Sinead Cusack is a patron of the Burma Campaign UK, the London based group campaigning for human rights and democracy in Burma.