Siobhan Redmond NUDE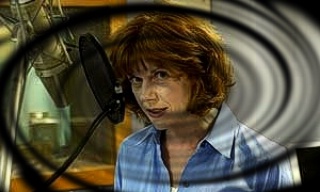 Siobhan Redmond (born 27 August 1959) is a Scottish actress.
Originally from Tollcross, Glasgow, Redmond's first television appearances were in the early 1980s. After appearing in the two series of the comedy sketch-show Alfresco in 1983 and 1984, her first major television success was as George Bulman's assistant Lucy McGinty in Bulman (1985–1987). Since then she has had some notable roles, including Maureen Connell in Between the Lines (1992–1994), Shona Spurtle in the anarchic Scottish sitcom The High Life (1994–1995), Madame Sin in In The Red BBC TV (1998), Janice Taylor in Holby City (2000–2002), Sharon in The Smoking Room (2004–2005), Maeve Brown in EastEnders and clinical psychiatrist Pru Plunkett in Midsomer Murders. She has also appeared on radio including in the 2002 BBC Radio 4 series The Further Adventures of Sherlock Holmes and as Jean Brash in McLevy.
Redmond is also a stage actress, having starred in such theatre productions as The Prime of Miss Jean Brodie in 2003, and is a member of the Royal Shakespeare Company, with whom she appeared in Twelfth Night in 2007, as Maria. She played Titania/Hippolyta for Shakespeare's Globe in A Midsummer Night's Dream, summer 2008 season.
Redmond appeared in the "Gingers for Justice" sketch on The Catherine Tate Show in 2005 and then again in 2006. In 2007 she joined The Bill as Crime Scene Examiner Lorna Hart.