Stephanie Powers NUDE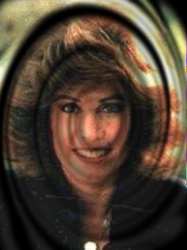 Stefanie Powers (born Stefania Zofia Federkiewicz;[1] November 2, 1942) is an American actress. She starred as Jennifer Hart in the 1980s television series Hart to Hart.
The auburn-haired actress was born in Hollywood, California, to Polish American parents and was brought up in the Roman Catholic religion. Her parents divorced during her childhood and her mother, Julia Golen, remarried.[2] Powers was a cheerleader at Hollywood High School; one of her classmates was Nancy Sinatra. In 1965, using the alias Taffy Paul, she made an obscure independent film, The Young Sinner, with future Billy Jack star Tom Laughlin.
She developed a serious interest in bullfighting, facing her first bull at the age of twenty.[citation needed] A few years later she became an honorary member of the Mexican bullfighters union and part owner of a bull ring and breeding farm in Texcoco, Mexico.
Powers appeared in several motion pictures in the early 1960s in secondary roles such as the thriller Experiment in Terror with Glenn Ford and Lee Remick, the comedy If a Man Answers with Sandra Dee and Bobby Darin, and as the daughter of John Wayne in the lighthearted comedy-Western McLintock! (1963). She played a schoolgirl in Tammy Tell Me True (1961) and the police chief's daughter Bunny in the romantic comedy Palm Springs Weekend (1963). She was also in the 1962 hospital melodrama The Interns and its sequel The New Interns in 1964. In 1965, Powers had a more substantial role playing opposite veteran actress Tallulah Bankhead in the Hammer horror film Die! Die! My Darling (originally released in England as Fanatic). Her early television work included Route 66 and Bonanza (both in 1963).
In 1966, her "tempestuous" good looks led to a starring role as April Dancer in the short-lived NBC television spy thriller series The Girl from U.N.C.L.E.. This was a spin-off of the popular The Man from U.N.C.L.E.. Powers' linguistic skills, dance training, and interest in bullfighting were written into several episodes of the series. She also learned how to fence for a five-minute fight sequence with sabers.