Susan Hampshire NUDE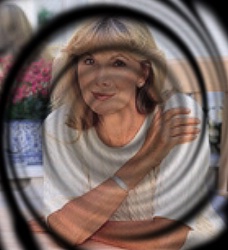 Susan Hampshire, Lady Kulukundis, OBE (born on 12 May 1937 in London) is an English actress best known for her many television and film roles. [1] Her appeal has always been that of an "English rose".
Susan Hampshire was born in 1937, the youngest of four children. She had two sisters and one brother. Her mother was a teacher and her father was a director of ICI. Her parents separated before she was born. From early in her life, Susan struggled with reading. Only as an adult with her own child would she be diagnosed with dyslexia. Having the undiagnosed learning disorder caused her great problems, especially as her parents were both educated people. But her mother was determined to give her the best start she could. Therefore she was educated at the school her mother founded and ran.
The dyslexia continued to hamper her in her search for a career. Young Susan Hampshire originally wanted to be a nurse but found it impossible, and she found the theatre in her teens.
Susan Hampshire's first film appearance was in the movie The Woman in the Hall. She decided to become an actress as a child and worked in a theatre before moving on to film and television work.
Hampshire first became famous after playing the lead in a 1962 BBC adaptation of What Katy Did. Soon afterwards, she was taken up by Walt Disney, and starred in The Three Lives of Thomasina opposite Patrick McGoohan and The Fighting Prince of Donegal. She would later appear opposite McGoohan in two episodes of Danger Man. Later, she portrayed conservationist Joy Adamson in the 1972 film Living Free, sequel to the 1966 classic Born Free. She has also ventured into musicals, starring opposite Cliff Richard, in Wonderful Life, in Follow That Girl and more recently (1991) in The King and I.
Susan Hampshire is best known for her work on television. She appeared in several popular television serials, notably in the BBC's blockbuster, The Forsyte Saga (1967), in which she played Fleur. The popularity of this series was a factor in the creation of the PBS program Masterpiece Theatre (in which the first series aired was The First Churchills in which she played Sarah Churchill). 1973 saw Hampshire on US television with Kirk Douglas in a musical version of Dr. Jekyll and Mr. Hyde. Her most recent TV role was as Molly Macdonald, in the highly popular Monarch of the Glen (2000–2006).