Susannah York NUDE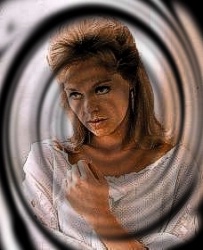 Susannah York (born 9 January 1939[1]) is an English film, stage and television actress.

York was born as Susannah Yolande Fletcher in Chelsea, London in 1939. The daughter of businessman Simon William Peel Vickers Fletcher[2] and his wife Joan Nita Mary Bowrig, York was raised in Scotland where she attended Marr College.[3] She later studied at the Royal Academy of Dramatic Art in London.[4]
Her film career began in 1960, when she appeared in Tunes of Glory, co-starring with Alec Guinness and John Mills. In 1961 she played the leading role in The Greengage Summer, which co-starred Kenneth More and Danielle Darrieux. York played Sophie Western opposite Albert Finney in the Oscar winning Best Film Tom Jones (1963) and also appeared in A Man for All Seasons (1966), The Killing of Sister George (1968) and Battle of Britain (1969).
York was nominated for a Best Supporting Actress Oscar for They Shoot Horses, Don't They? (1969). She famously snubbed the Academy when, regarding her nomination, she declared it offended her to be nominated without being asked. She did attend the ceremony surprisingly but lost to Goldie Hawn for her role in Cactus Flower.
In 1972 she won the Best Actress award at the Cannes Film Festival for her role in Images. She played Superman's mother Lara on the doomed planet Krypton in Superman (1978) and its sequels, Superman II (1980) and Superman IV: The Quest for Peace (1987). York has made extensive appearances in British television series, including Prince Regent (1979), as Maria Fitzherbert, the clandestine wife of the future George IV, and We'll Meet Again (1982)
In 2003, York had a recurring role as hospital manager Helen Grant in the BBC1 television drama series Holby City. She reprised this role in two episodes of Holby City's sister series Casualty in May 2004.