Zara Turner NUDE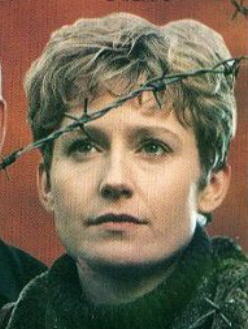 Zara Turner (born ca. 1968 in Belfast, Northern Ireland) is a British actress.
She appeared alongside Gwyneth Paltrow and John Hannah in the 1998 romantic drama film Sliding Doors.
Turner is married to British actor Reece Dinsdale and they live in Yorkshire, England with their children Elwy and Luca.
Filmography
Father Ted (TV, 1995) as Laura Sweeney
The Investigator (TV, 1997) as Maj. Fiona Lang
Sliding Doors (1998) as Anna
McCallum (TV, 1998) as Dr. Angela Moloney
Resurrection Man (1998) as Dr. Elizabeth Ryan
Where There's Smoke (TV, 2000) as Kate Powell
Any Time Now (TV, 2000) as Kate O'Dowd
Holy Cross (TV, 2003) as Ann McClure
The Brief (TV, 2004) as Polly Graham
Midnight Man (TV, 2008) as Max Raban's wife