Zoe Telford NUDE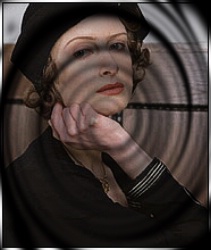 Zoe Telford is a British actress.
Born in 1973 She grew up in Norwich.
She has appeared in several television programmes including Absolute Power, Teachers, Agatha Christie's Poirot - Death on the Nile, afterlife (TV series) and The Golden Hour, Agatha Christie's Marple - The Sittaford Mystery. She also appeared as Eva Braun in Hitler: The Rise of Evil. She also appeared, as Abigail Thomas, in the ITV drama series The Palace.
She has been in such films as Match Point, Deuce Bigalow: European Gigolo, The Waiting Room and The Painted Veil.

Zoe Telford
Click the picture to start download