Zoe Wanamaker NUDE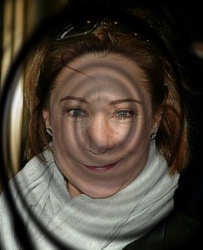 Wanamaker was born in New York City, the daughter of Charlotte Holland, an actress and radio performer, and actor/director/producer Sam Wanamaker, who left the United States for England after being blacklisted in 1952.[1] She has a sister, Abby.[2] Wanamaker is Jewish,[3] with her family having originated in Odessa and Russia.[4] She holds both American and British citizenship, having become a British Citizen in 2000, specifically so that she would receive a CBE from the Queen at Buckingham Palace rather than an honorary decoration from the British Foreign Secretary.[5] In November 1994, she married the Irish actor and dramatist Gawn Grainger.
According to Who's Who on Television (1982 edition), Wanamaker was educated at the independent King Alfred School in Hampstead, London and at Sidcot School, a Quaker boarding school in Somerset. She studied at the Central School of Speech and Drama.
She played Madame Hooch in the film Harry Potter and the Philosopher's Stone.
She played Clarice, one of the dimwitted twin sisters of Lord Groan in Gormenghast, a BBC television adaptation of Mervyn Peake's trilogy. She has also appeared in a variety of films, programmes, and plays. Successful television series have included Love Hurts with Adam Faith.
Her stage performance in Sophocles' Electra, for which she won an Olivier Award, was widely acclaimed. She had previously won an Olivier Award in 1979, for her performance in Once In a Lifetime. Wanamaker voiced a CGI character named Lady Cassandra in the Doctor Who episode "The End of the World" (2005), and reprised the role (also appearing in the flesh this time) in the episode "New Earth".
She appeared on stage playing the part of Beatrice opposite Simon Russell Beale as Benedick in the National Theatre's production of Much Ado About Nothing.